West Coast artist Iskra Johnson explores the geography between stillness and impermanence through the practice of contemplative art. Embracing diverse media, her work combines photography, printmaking, digital art and painting. Currently she is focused on two themes, displacement and change in the architectural/industrial landscape, and the quieter but no less dramatic metamorphoses of the natural world.
Working closely with Iskra to find just the right print media for her artwork, we decided on German Etching paper by Hahnemühle. This superb mouldmade etching board has a soft medium-textured surface with incredible ink density & color gamut characteristics. A perfect match for Iskra's art style. To learn more about German Etching by Hahnemühle, check out our Giclée Fine Art Printing page.
I just wanted to extend a big thank you from everyone at Evo for the PlexiPrints you guys made with the prints we have been ordering. Everyone at the office really loves it!

Carly C.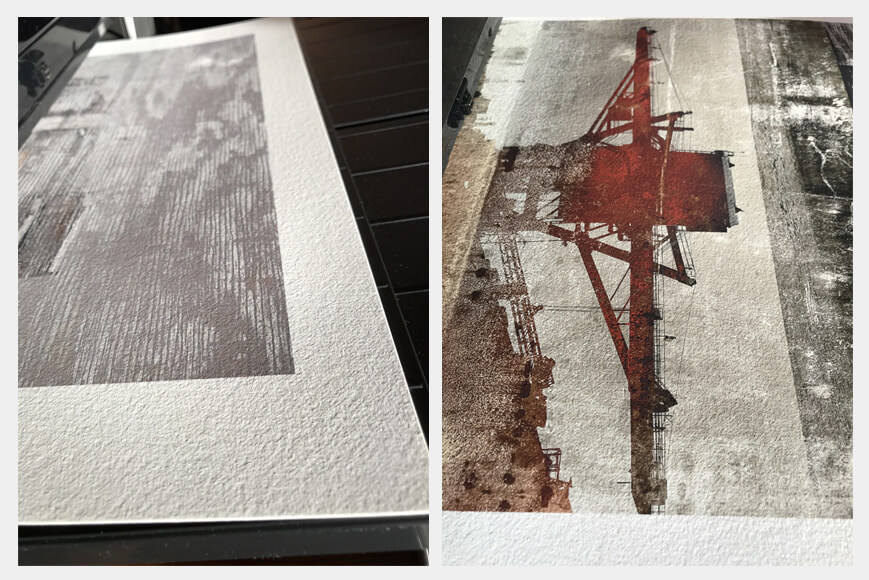 Iskra's work is shown at SAM Gallery and throughout the Northwest.
Available for commissions.